New to Shambhala?

Shambhala is an international community of urban meditation and rural retreat centers founded by Chögyam Trungpa Rinpoche, and now led by Sakyong Mipham Rinpoche. Learn about our vision, lineage & community. The community magazine, Shambhala Times, website is full of great articles.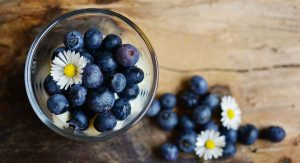 Food and Forgiveness, Part 1
"It's only when we alter our eating habits out of love and respect for ourselves that lasting change has any real chance to take root in our lives." — Katherine Woodward Thomas
The first in a series of articles exploring insights about food, healing, and compassion by Marcella Friel
Wednesday at the Center
An evening of meditation, conversation & celebration. Attend the whole evening or just part. Refreshments all evening!
5-6pm – LEARN TO MEDITATE
5-6pm – OPEN MEDITATION
6-7pm – AWAKE! PROVIDENCE

Learn to Meditate
5pm Wednesday—Free meditation instruction class. An ideal way to bring the simple yet profound and powerful practice of meditation into your everyday life. Taught by our qualified instructors, this basic meditation class is for beginners, as well as anyone who would like to refresh and enrich their understanding of meditation. This is a drop-in class. No registration required.
Sundays—Free meditation instruction is also offered Sundays at 10am in conjunction with open meditation from 10am-noon. All are welcome. The second Sunday of each month is Heart Sunday and the third Sunday is Sangha Sunday.
Open Meditation
5-6pm Wednesday—Sitting in our lovely Meditation Hall with others is a powerful way to practice meditation in community. Sitting meditation is interspersed with short periods of walking meditation. The meditation session concludes with a set of group chant-like songs common to all Shambhala meditation centers. Joining chants is optional. You may come for all or part of the meditation session.
Awake! Providence
6-7pm Wednesday—A bi-weekly gathering to experience the joy and goodness of community with interesting speakers and discussion. Noted community leaders, performance artists and our own dharma teachers present interesting, inspiring and even provocative presentations. Discussion and dialogue then flow into a festive reception. No registration required. To see the list of upcoming Awake! speakers, please see The View.